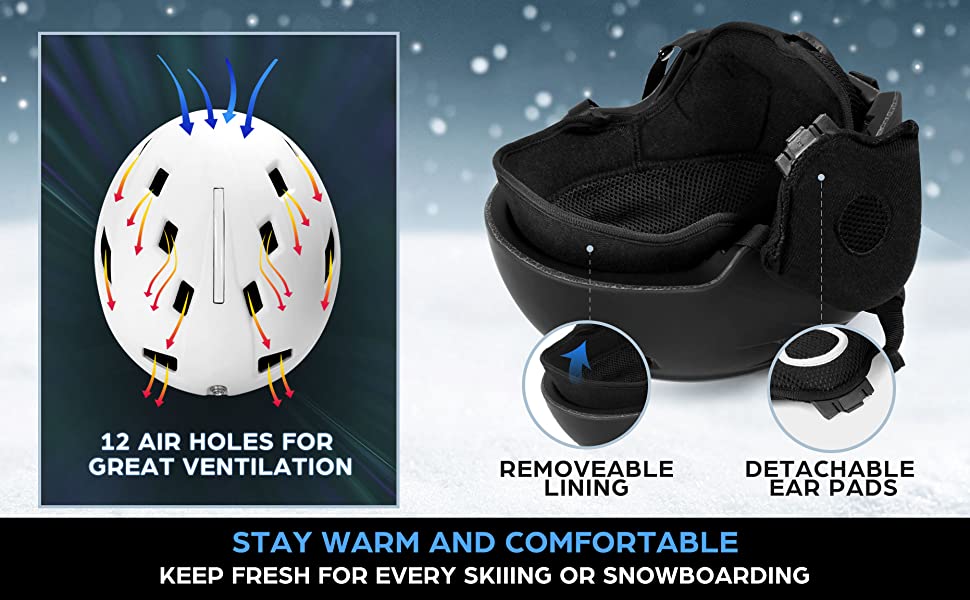 Flexible & Comfortable Ski Helmet - Stay Warm & Comfortable
12 Air Holes for Great Ventilation
This helmet drives the warm air away from the goggle through external vents and internal channels in the liner. Reasonable designed ventilation holes protects you from freezing wind and blurred fogging vision.
Removable pads add thickness to the interior of your helmet increasing snugness and comfort at the same time. This system is great for anyone who wants to ride with a beanie, and can also be good for skier so that you can remove the pads as they grow without sacrificing safety.
Provide Flexibility & Ultra-Comfort, keep your ears warm.